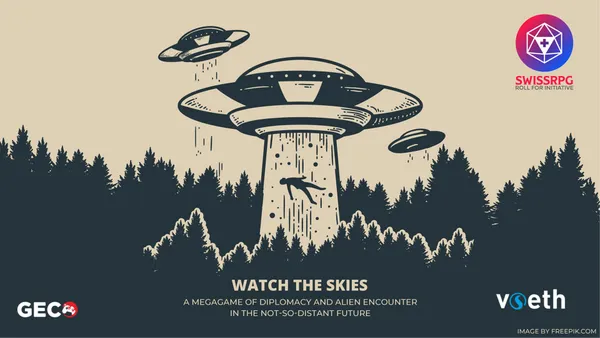 SwissRPG and GECo is proud to introduce another Zürich Megagame after our previous successful ones. What is a megagame you ask? Read below and find out everything there is to know.
Watch the Skies – A megagame of diplomacy and alien encounter in the not-so-distant future designed by Jim Wallman.
In a world that is not so different to the one we live in today, strange occurrences have been reported around the world. But the rulers of the world know: unknown aliens are increasingly visiting earth to abduct, investigate, terrorise and ultimately subvert and take over, or perhaps render earth weak enough to invade.